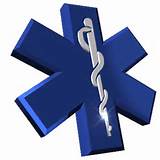 ABOUT THE FOUNDER


Hope For Tomorrow Safety Services, LLC is founded upon providing quality training in health and safety courses that will save lives and restore HOPE.

The Founder is a Certified Paramedic in the State of Florida. He has been in the medical field for over 30 years. He started teaching First Aid and CPR for the American Red Cross at the tender age of 8. For most of his life he has been dedicated to saving lives and teaching life saving techniques to others.





Present Services

American Heart Association Instructor in BCLS, PALS, ACLS and EP ACLS.

American Heart Association Regional Faculty for BCLS, PALS, and ACLS.

International Trauma Life Support Instructor (ITLS)

Emergency Vehicle Operation Course Instructor (EVOC)

Notary Public for the State of Florida

Infectious Disease Instructor

ECSI Instructor/IT

EMS Safety Services Instructor /IT

Phlebotomy Instructor

ASHI Instructor/IT

Billing and coding Instructor
Medical Assistant Instructor
Patient Care Tech Instructor
EKG Instructor


Past Services

Chairman of Health and Safety, American National Red Cross

Co-Chair AHA ECC Area 1 Task force Florida

AED Task Force Chairman, American Heart Association

EMT & Paramedic Instructor

Critical Incident Stress Management Team Member (CISM)

Child Passenger Safety Technician (CPS)

Q/A & Training Coordinator

Daquan Q. Johnson Aplastic Anemia Foundation Board Member

We are an AUTHORIZED Training Center for the following organizations:
Emergency Care & Safety Institute
American Safety & Health Institute
National Healthcareer Association
Training Site For the American Heart Association

Florida Notary Service is available
Click the service tab on the menu for more services.







"This was the best CPR and First Aid Course I have ever taken. Instructor make the class fun and kept my attention through out the course."
John
I absolutely love Hope for Tomorrow Safety Services! Mr. Rich offers the variety of quality courses and instruction that anyone wanting to get into the health care field can benefit from.
When I began the Certified Clinical Medical Assistant (CCMA) course, it was at the height of Covid, and I was a bit concerned. I had to close my business, and given the heightened crisis, I wanted to begin a new career where I knew I could be most useful. I had very little experience, and I was worried I wouldn't be able to handle such detailed material. I chose Hope for Tomorrow Safety Services for my education center immediately after speaking with Mr. Rich and expressing my concerns. As he told me about the course, he showed great empathy and understanding regarding my fears of starting a career in a completely different field. I knew I didn't make a mistake once I began the course material and had questions. He answered my calls promptly, and more importantly, he had a way of explaining the material so that I could more easily understand it.
Another wonderful thing about the CCMA course is that it is self-paced. I had originally planned to complete it within 3-4 months. Life, however, had a different idea. More than once, I contacted Mr. Rich to let him know I had personal issues arise. He was gracious and showed complete understanding of my situations. Instead of being upset, he encouraged me.
I am proud to say, I am a graduate of Hope for Tomorrow Safety Services, and as of September 4, 2021, I now hold my national certification through NHA as a CCMA. I know I have Mr. Rich and his wonderful teaching methods to thank for that. I cannot encourage others enough to contact Hope for Tomorrow Safety Services when they mention wanting to go to school for of the wide variety of courses that Mr. Rich teaches!
Susan
CCMA, Medical Office Manager