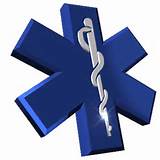 ABOUT THE FOUNDER


Hope For Tomorrow Safety Services, LLC is founded upon providing quality training in health and safety courses that will save lives and restore Hope.

The Founder is a Certified Paramedic in the State of Florida. He has been in the medical field for 30 years. He started teaching First Aid and CPR for the American Red Cross at 8 years of age. For most of his life he has been dedicated to saving lives and teaching life saving techniques to others.





Present Services

American Heart Association Instructor in BCLS, PALS, ACLS and EP ACLS.

American Heart Association Regional Faculty for BCLS, PALS,and ACLS.

International Trauma Life Support Instructor (ITLS)

Emergency Vehicle Operation Course Instructor (EVOC)

Notary Public for the State of Florida

Infectious Disease Instructor

ECSI Instructor/IT

EMS Safety Services Instructor /IT

Phlebotomy Instructor

ASHI Instructor/IT

Billing and coding Instructor
Medical Assistant Instructor
Patient Care Tech Instructor
EKG Instructor
Daquan Q. Johnson Aplastic Anemia Foundation Board Member



Past Services

Chairman of Health and Safety, American National Red Cross

Co-Chair AHA ECC Area 1 Task force Florida

AED Task Force Chairman, American Heart Association

EMT & Paramedic Instructor

Critical Incident Stress Management Team Member(CISM)

Child Passenger Safety Technician (CPS)

Q/A & Training Coordinator


We are an AUTHORIZED Training Center for the following organizations: Emergency Care & Safety Institute, American Safety & Health Institute, National Healthcareer Association, Training Site For the American Heart Association.

Florida Notary Service Available
Click the service tab on the menu for more services






We have an A+ rating by the Better Business Bureau


Courses are offered in the surrounding areas.


"This was the best CPR and First Aid Course I have ever taken. Instructor make the class fun and kept my attention through out the course."
John